Are you searching for an organisation that manufacturers dredgers? Neptune Marine has a safe and secure fleet of dredging vessels for any operation. Our company focusses on building custom made dredgers, cutters and hoppers for the dredging market. This way we can keep the water from our land. In a world where the population is fast growing, dredging is a godsend. Creating new lands from beneath the surface of the waters is amazing. Neptune Marine will help you with projects that change the world.
Would you like to know how we can do this? Please contact us through our contact form.
EuroDredgers
Dredging is important in a time where climate change and rising sea levels are a threat to countries. By removing sediment and debris from the bottom of lakes, harbours, oceans and other waterways they maintain deep and clean. As a shipbuilding company, we have developed the EuroDredgers that vary in length and depth.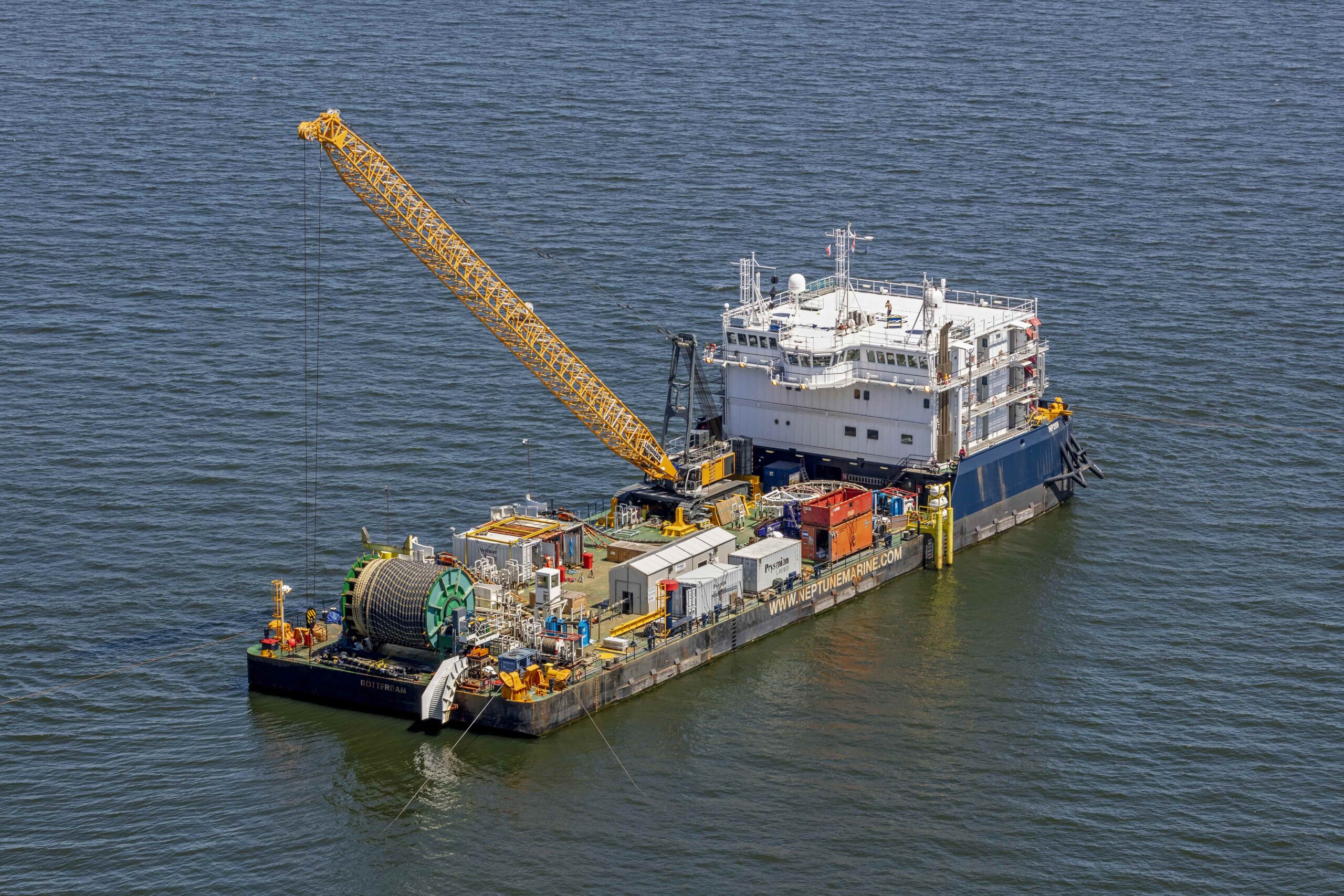 Our types of dredging vessels
EuroDredger 450 & EuroDredger 650 – cutter suction dredgers: Neptune has developed its own cutter dredger, the EuroDredger. This type of cutter suction dredger is available in a standard design, which can be modified to the demands of your dredging project. The Euro Dredger enables you to perform safe and secure dredging operations. The EuroDredger can also be optionally outfitted with spud carriers or anchor booms. Both types of dredgers are available in different sizes.
EuroBackhoe – Backhoe dredger: The EuroBackhoe is a heavy-duty dipper barge, set up for multi-functional applications, including maintenance dredging and land reclamation projects. The spud system is able to lift the barge 0,6-1,0 meters.
What is your dredging job?
Let us know what kind of dredging tools you need, and we will help you find the right dredging vessel! Contact us through our form on the website and our experts will be helping you as quickly as possible. Leave a message here or call us on +31 (0)184 621423.