Neptune builds first twinbarge for Sarens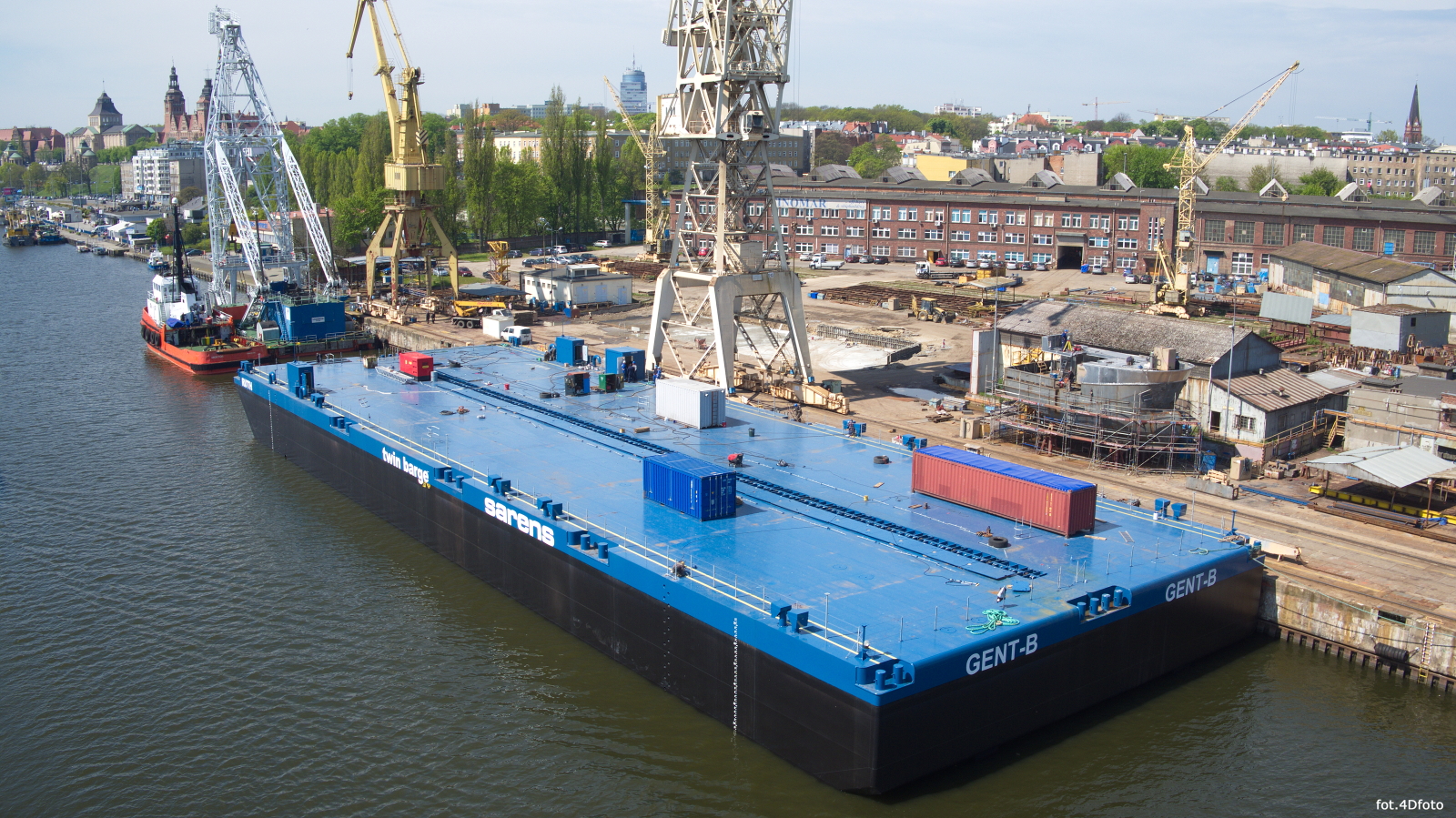 Neptune has delivered the first twinbarge to Sarens, the worldwide leader in heavy lifting and engineered transport.
After successful coupling and the required ballast trials, Neptune Marine Projects delivered the first of two twinbarges, named Ruth/Silke, to Sarens. The twinbarge has been designed for various transport operations. For example, the deck can be made flush to fit extreme cargo. Moreover, the ergonomics of the coupling has been optimized to simplify the (de-)coupling for its operators.
Key features:
LxBxH: 90×15(30)x7.6m
Deckload: 20 ton/m2
Ballast Load in/out capacity: 3200m3/h
Ballast capacity pumproom single barge: 4x 400m3/h
Ballast capacity fully remote controlled by touchscreen operation from containerized deck office
Anchorpocket for 5ton anchor foreseen
Spudpole housings foreseen
The second twinbarge, named Hannelore/Jannika, is scheduled for delivery in July 2017.