Neptune Marine completes construction of EuroPontoon 5019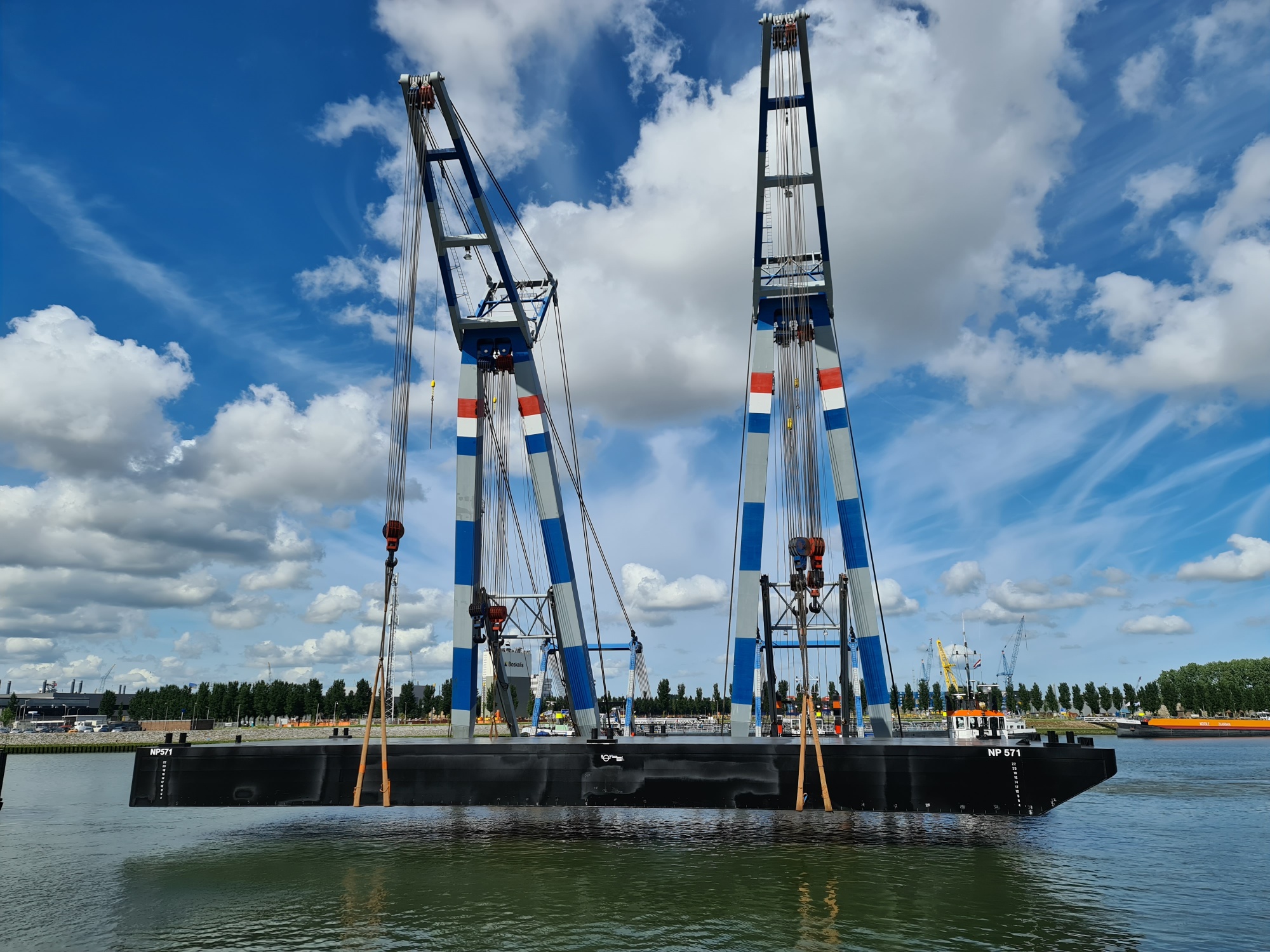 Neptune Marine has successfully completed the construction of the NP 571, a EuroPontoon 5019, for its fleet of charter equipment. The pontoon is currently on her first assignment in the Baltic region.
Standardization
The NP 571 has been constructed at Neptune Marine's modern shipbuilding facilities in the Netherlands, to the highest quality and certification standards. Due to the integration of engineering, steel-cutting and construction, vessels and marine equipment can be built efficiently with short lead times.
EuroPontoons
The EuroPontoon series features a portfolio of robust pontoons, ranging from 30m up to 100m in length. To complement its pontoons, Neptune Marine offers deck equipment, including mooring equipment, spud systems and cranes. EuroPontoons are well-known in the marine industry for their robustness and versatility.
The pontoons are used for various operations, for example marine infrastructure, transport or cable
operations offshore. Throughout the years, over 100 pontoons have been delivered. Various types of EuroPontoons are in stock, immediately available for sale and charter.
Full-service
Neptune Marine offers complimentary services to support its clients right. In addition to shipbuilding and repair services offered at the shipyard in Hardinxveld and Aalst, Neptune offers mobilization for complex projects. Through flexible and professional project management, clients experience minimal downtime at a one-stop-shop.
About Neptune Marine
Neptune Marine offers a broad range of maritime solutions, including newbuilding, equipment charter, repair and other complementary services. We work with our clients and suppliers to create and deliver solutions that are versatile, innovative and reliable.
Neptune – "Marine solutions that work for you."