Cooperation and sharing expertise are key to achieving excellence and meeting requirements
Neptune works closely with a range of partners to achieve synergies through cooperation and the sharing of expertise. They include naval architects, design agencies, suppliers of components and manufacturers of specialised equipment.
Modular Pontoon Systems (MPS)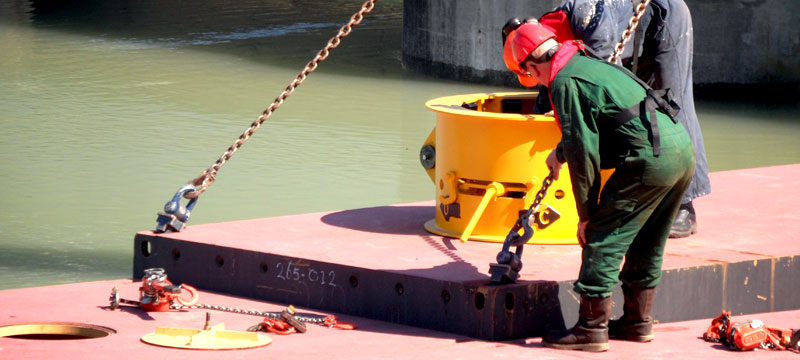 MPS offers a broad range of modular solutions which include pontoons and modular workboats.
The modular solutions use container-sized (20 and 40 foot) units to build the platforms. Easily transported by truck, plane or ship, once the modular units are on-site a specialised and experienced team securely fastens them together to form a safe and rigid platform.