Bon voyage Sea Eidum!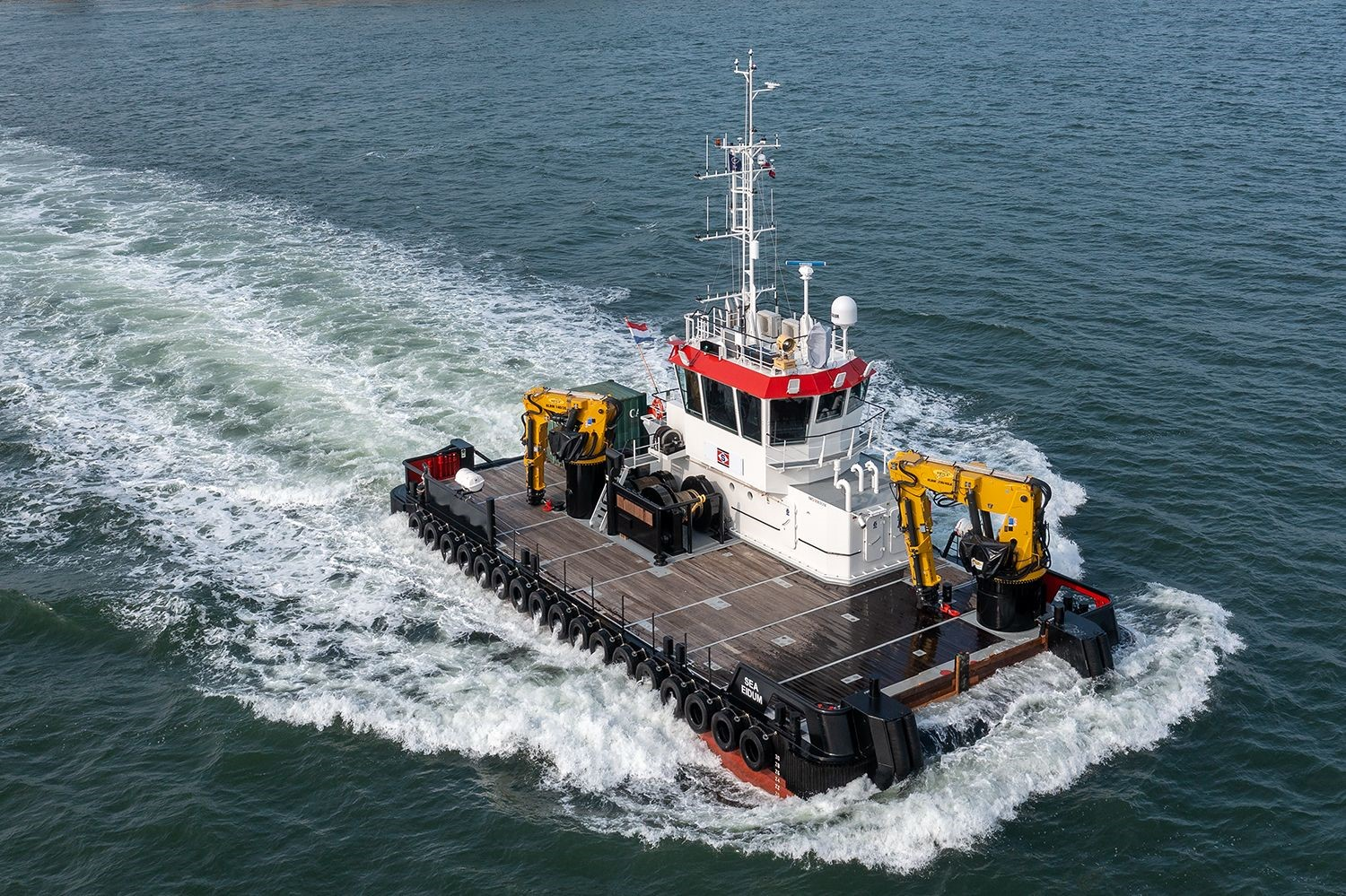 Bon voyage Sea Eidum!
Newbuild EuroCarrier 2611 Sea Eidum for Seacontractors on her maiden voyage to the Middle East, where she will commence an exciting long-term project!
Neptune – "Marine solutions that work for you"
About Seacontractors 
Seacontractors is the leading global maritime service provider and the biggest Shoalbuster operator worldwide. To date, they have been active in more than 95 countries, across 5 continents, with over 250 employees. They serve the maritime industry with a fleet of over 25 Anchor Handling Tugs (AHT) and Multi-Purpose Vessels (MPV) in the range of 20-90 bollard with a focus on shallow draft operations.
About Neptune Marine 
Neptune Marine is a specialized provider of marine solutions in the Netherlands. Our main activities are shipbuilding, ship repair, conversion, and (de)mobilization since our start in 1972. We deliver solutions for your maritime project from our locations in the Netherlands: Hardinxveld, Aalst and Groningen.