Canopée, Open Top RoRo ship with Oceanwings©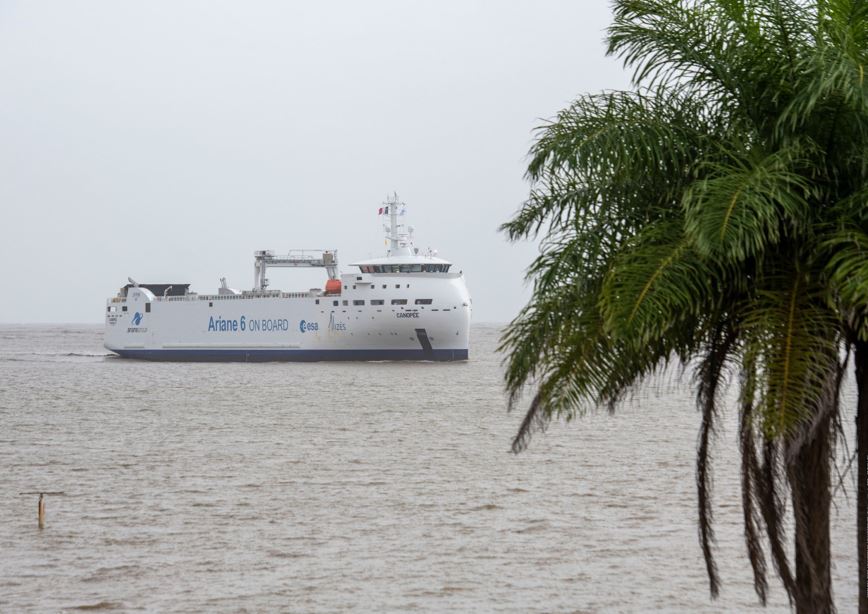 Canopée, Open Top RoRo ship with Oceanwings©
Neptune Marine recently delivered a unique ship, ms Canopée, an Open Top RoRo ship equipped with four wingsails of the type Oceanwings©, manufactured by the Ayro company in France.
In terms of hull shape, the Canopée meets a series of complex requirements: The ship must have a lot of deck area and must be able to sail quickly. Besides that, the ship must be able to sail at a limited draft and the permitted transverse, longitudinal and vertical accelerations must not exceed the set criteria. The most visible innovation are the four Oceanwings © sailing units on the ship. This creates a propulsion force to reduce fuel consumption and thus CO2, NOx and SOx emissions.
The innovation consists of three main components: the first being the design of a special hull shape. The second innovation relates to special sails that will serve as auxiliary propulsion and the third innovation is the integration of the main innovation (wings) both constructively and system-technically.
The client is a French company Jifmar Offshore Services (through the company Alizés specially set up for the project, which won and concluded the transport contract with the Ariane-Group and the legal entity Jifmar Guyana SNC).
Canopée ship details
Length, among others, 121.00 m
Width 22.00 m
Design draft 4.30 m
Scantling draft 5.00 m
River draft 3.80 m
Deadweight (5.00 m) 5,500 t
Deadweight river 2,700 t
Tank top surface 655 m2
Surface mezzanine deck (3 removable panels 335 m2)
Design speed 16.5 kn
Main engines 2 x 3480 kW
Oceanwings© 4x 363 m2
Accomodation 22 people (11 crew members)
About Neptune Marine 
Neptune is a specialized supplier of marine solutions in the Netherlands. Our main activities are shipbuilding, ship repair, conversion, and mobilisation since our start in 1972. We deliver solutions for your maritime project from our locations in the Netherlands: Hardinxveld, Aalst and Groningen.
We design, build, repair, convert and mobilise vessels and equipment for the maritime industry including offshore, renewables, marine infrastructure and aquaculture. It is our aim to offer you the best solution through creativity, cooperation and flexibility. In other words, we work together.
Neptune – "Marine solutions that work for you"