Launching of the SC ONYX for Sima Charters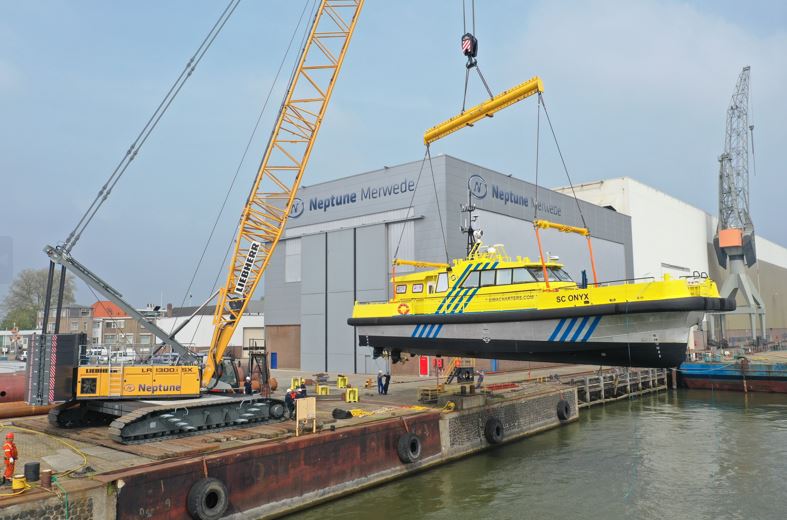 SC ONYX
Last week we launched the SC ONYX for Sima Charters with our Liebherr 1300 at our Merwede Yard. With a lifting capacity of almost 300 tons this vessel was an easy job for our crawling crane.
The vessel will be prepared for her sea trials end of this week. We would like to thank Sima for the good cooperation.
About Neptune Marine 
Neptune is a specialized supplier of marine solutions in the Netherlands. Our main activities are shipbuilding, ship repair, conversion, and mobilisation since our start in 1972. We deliver solutions for your maritime project from our locations in the Netherlands: Hardinxveld, Aalst and Groningen.
We design, build, repair, convert and mobilise vessels and equipment for the maritime industry including offshore, renewables, marine infrastructure and aquaculture. It is our aim to offer you the best solution through creativity, cooperation and flexibility. In other words, we work together.
Neptune – ''Marine solutions that work for you'