Neptune Construction delivers Enerpac platform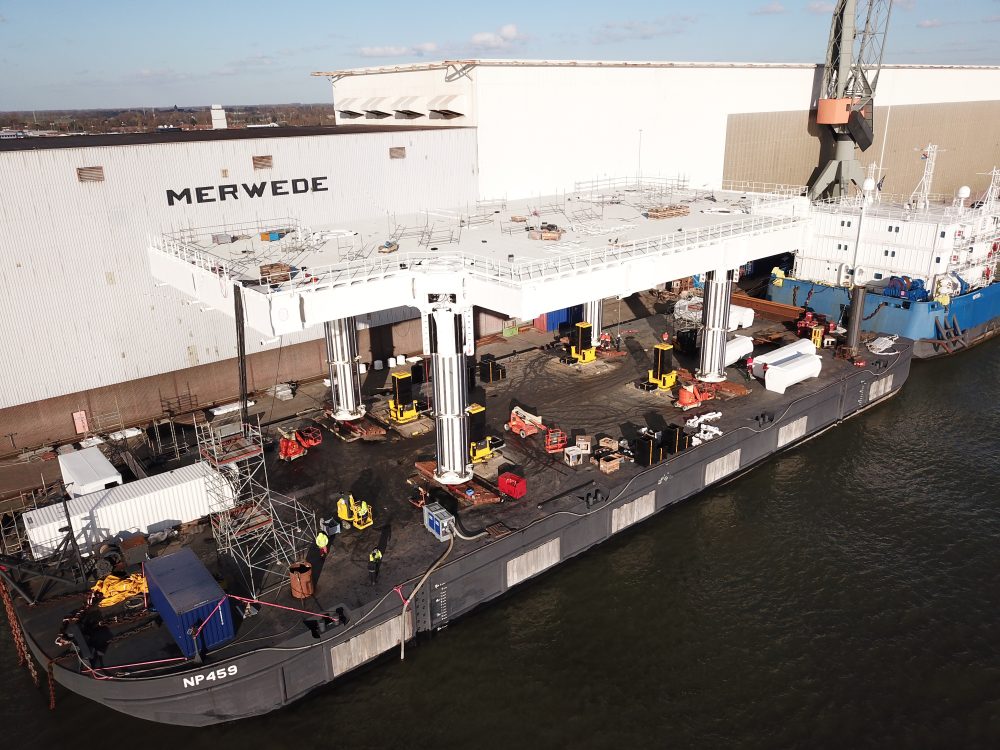 Neptune successfully delivered a jack up platform to Enerpac, which will be used for a marine infrastructure project.
A custom built jack up delivered to Enerpac in less than 4 months' time Neptune built a custom built jack up platform for Enerpac. With its 28 width, 56 meter long and a maximum jacking height of 20 meters, the jack-up has been outfitted to distribute 96 concrete matrasses to 48 pillars around the new coastal way of the island of La Reunion. These matrasses will function as a storm barrier for the pillars of the viaduct. Each matrass weighs around 770 ton and will be brought to a 2,5 meter height above seabed where it will be placed in a half circle surrounding the pillar.
In close cooperation with Enerpac, Neptune successfully delivered the jack up platform in time. After delivery, the platform was transported by one of the available EuroPontoons to Rotterdam. At the port of Rotterdam the platform was loaded onto a heavy lift transport vessel for its journey to La Reunion.