Neptune delivers a 200m3 maintenance hopper dredger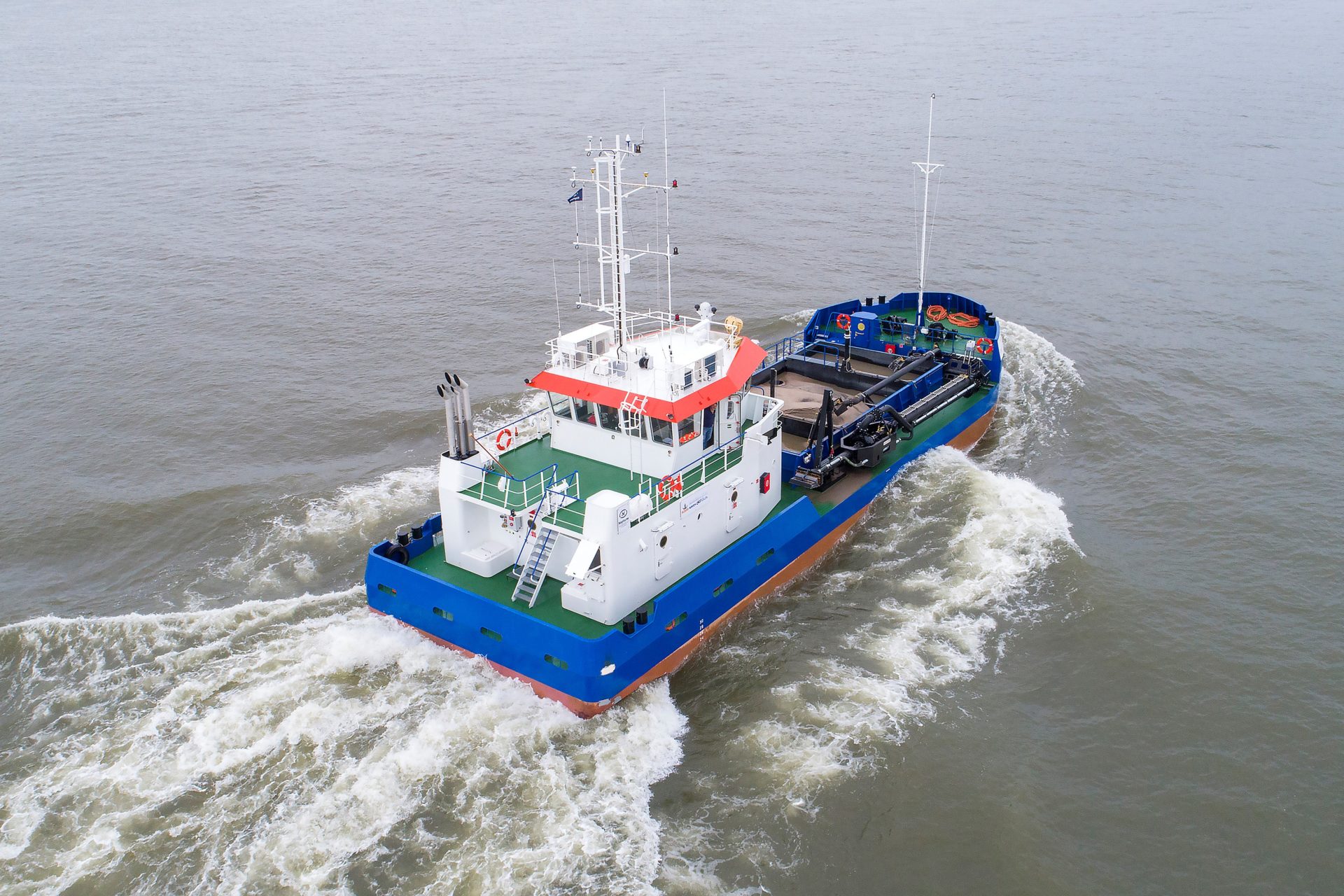 The EuroHopper 200 is a 200m3 hopper dredger, built by Neptune Marine.
Neptune Marine presents its first build, compact, hopper dredger; the EuroHopper 200. This vessel has been specifically designed for maintenance dredging in ports and coastal waters. The EuroHopper 200 has a hopper capacity of 200 m3 and a dredging depth up to 8 meters. The dredge system includes a hydraulic driven submerge dredge pump installed on the drag arm.  Bottom doors are installed to quickly discharge the dredged soil. With its accommodation for 4 persons, survey system and its 45 minutes filling time, this vessel is the new pride of the Neptune Marine's portfolio.
More information on our vessels