Are you looking for an organisation that can help you with ship repair? At Neptune Marine Solutions we are your partner for maintenance, repair, refit, and conversion needs for all types of vessels. As a specialized provider of marine solutions in the Netherlands we are easily accessible and have the necessary expertise for in-house, which makes every project move fast and efficient.
Curious about what we can do for you? Let's get in touch!
Ship repair | Neptune Marine
At Neptune Marine we have an experience team that has a lot of experience with repairing cargo vessels, river cruisers, workboats, and other types of vessels. Next to ship repair our main activities are shipbuilding, conversion, and (de)mobilization. We always strive to meet our customers needs and do everything to make sure vessels and ships are built to the highest standards. We are committed to quality, safety and are ISO 9001 certified.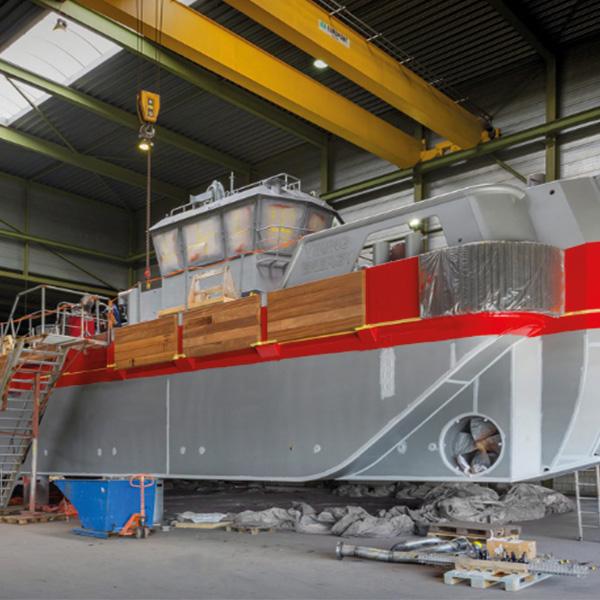 Neptune Marine is active in the ship building- and repair industry since 1972. Our company offers a wide portfolio of maintenance, repair, and conversion services, all undertaken in a fast, secure and above all safe manner We repair ships at one of our yards in Hardinxveld or Aalst. If necessary, we are also able to use an alternative location if this is required. The locations of Neptune Marine are easily accessible from the Port of Rotterdam and Europe's inland waterway network. Neptune also has all the required expertise for in-house conversions and refits.