Neptune Repair, your partner for river cruise ship works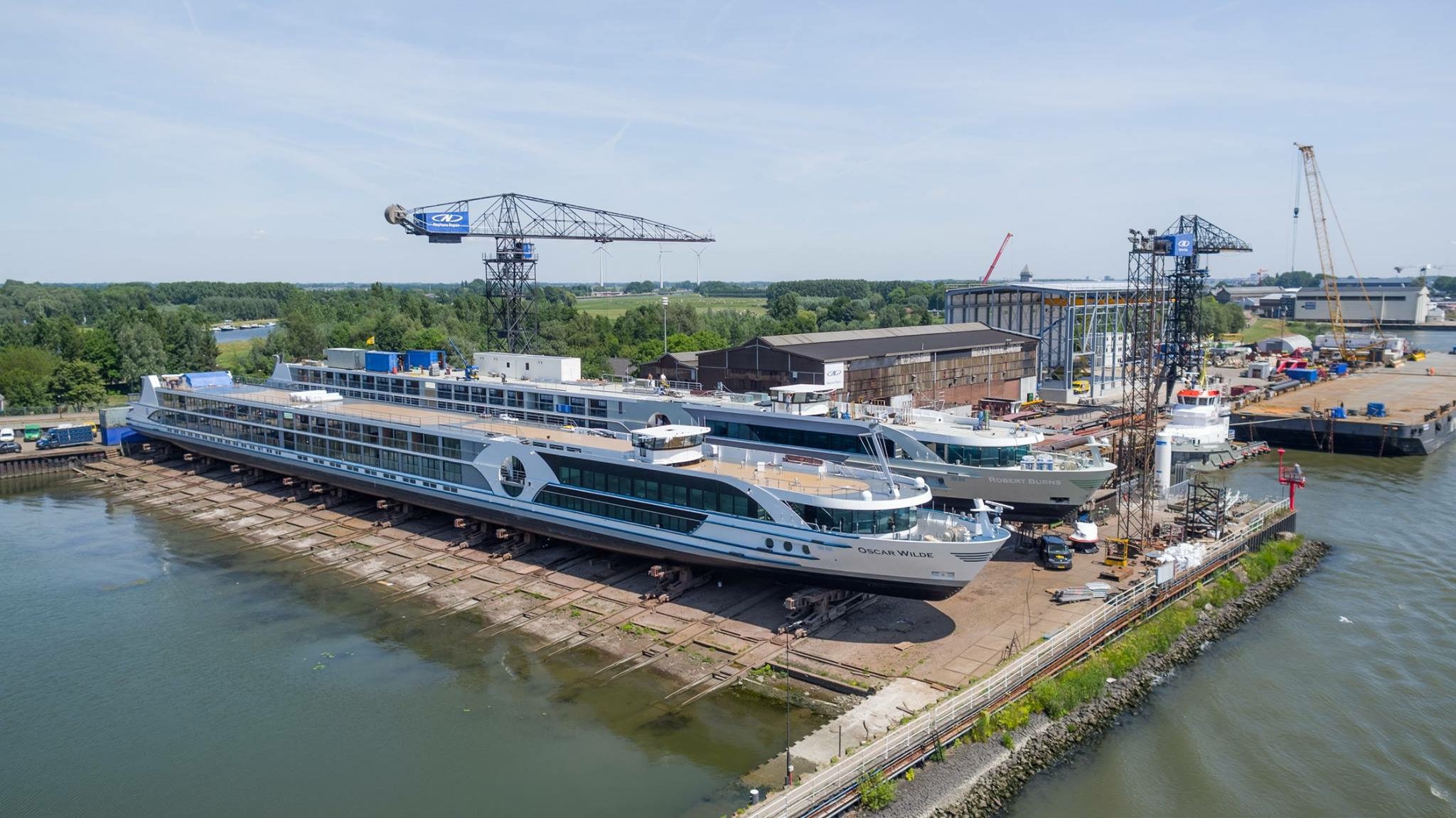 Recently, the slipway of Neptune Repair in Hardinxveld-Giessendam was occupied by the MS Robert Burns and the MS Oscar Wilde, two river cruise vessels of the Swiss shipping company Scylla AG.
Neptune Repair has carried out underwater assistance at its slipway for the new-build MS Robert Burns, which will be completed in 2018. Moreover, the 135m long MS Oscar Wilde has been out of the water for cleaning works.
The facilities of Neptune, including a slipway and extensive quay, make us the perfect partner for shipbuilding and ship repair for all kinds of vessels.