NP 289 – Mobilisation of a cable repair barge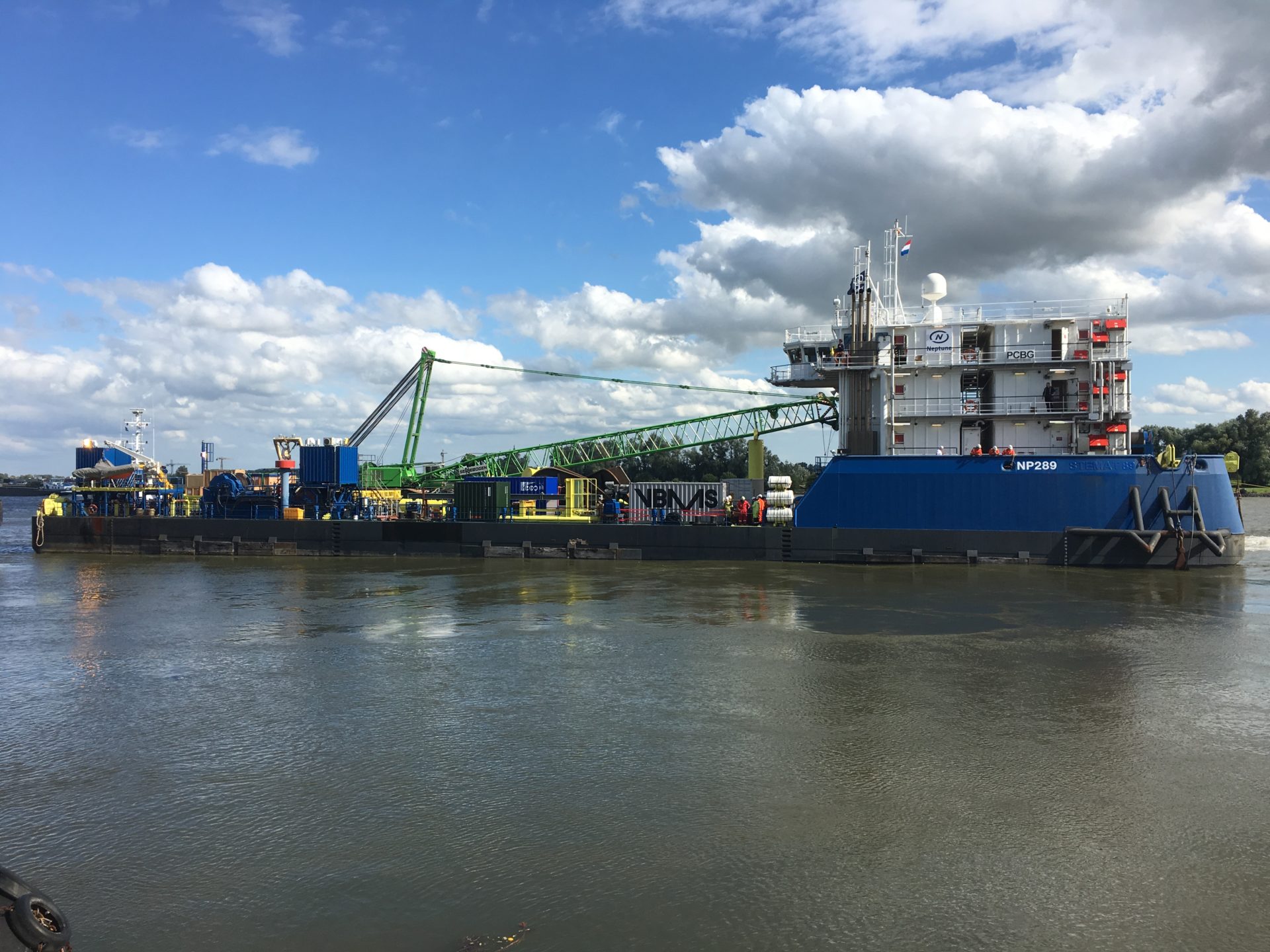 Neptune has mobilized its own multi-purpose pontoon for its first project.
The NP 289 is a multi-purpose pontoon, which has been added to the fleet of Neptune recently. Due to its size it can be mobilized to fulfil a broad variety of operations.
For its first project, an offshore cable jointing project in the UK, the barge has been mobilized at the repair yard of Neptune in the Netherlands. Within only 6 days the mobilization is completed. This is the result of intense cooperation between VBMS, Landfall and Neptune. For the project a SennenBogen 7700 crawler crane, with a lifting capacity of 300 tons, has been mobilized onboard.
Neptune has got a fleet of pontoons available for all kinds of projects, which can be mobilized at our yards or onsite to meet your requirements. Please do not hesitate to contact us to discuss the possibilities.
More information on our vessels