Project Larivot Bridge Frans Guyana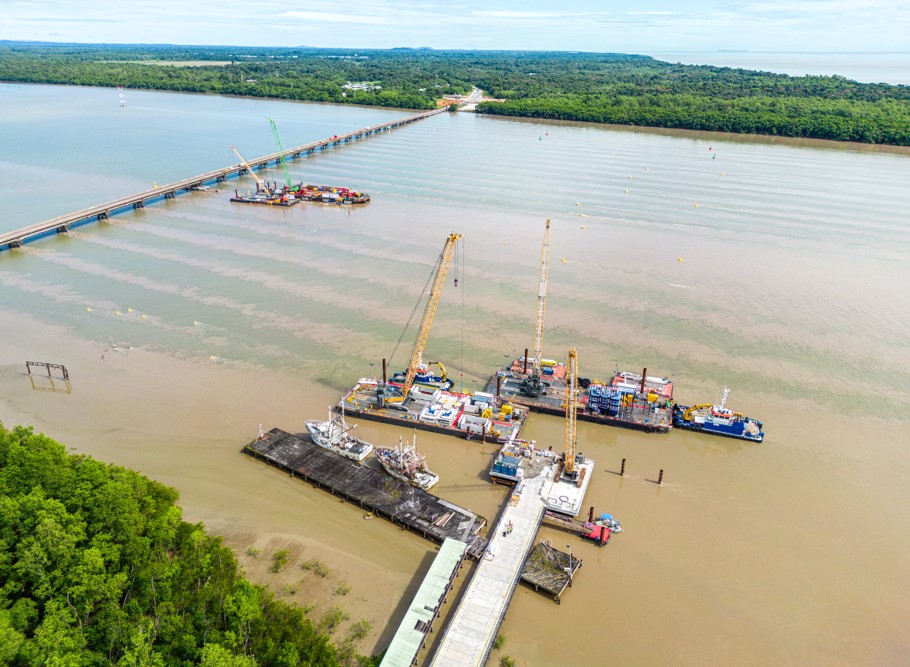 This project for the new Larivot Bridge consists of doubling the existing bridge which will accommodate road traffic going in the direction of Cayenne to Kourou and a tow-way greenway. To carry out this project, Neptune Marine delivered five EuroPontoons with various deck equipment, including four cranes, and two EuroCarriers.
About Neptune Marine 
Neptune is a specialized supplier of marine solutions in the Netherlands. Our main activities are shipbuilding, ship repair, conversion, and mobilisation since our start in 1972. We deliver solutions for your maritime project from our locations in the Netherlands: Hardinxveld, Aalst and Groningen.
We design, build, repair, convert and mobilise vessels and equipment for the maritime industry including offshore, renewables, marine infrastructure and aquaculture. It is our aim to offer you the best solution through creativity, cooperation and flexibility. In other words, we work together.
Neptune – "Marine solutions that work for you"