Canopée Nominated for Maritime Ship of the year Award 2023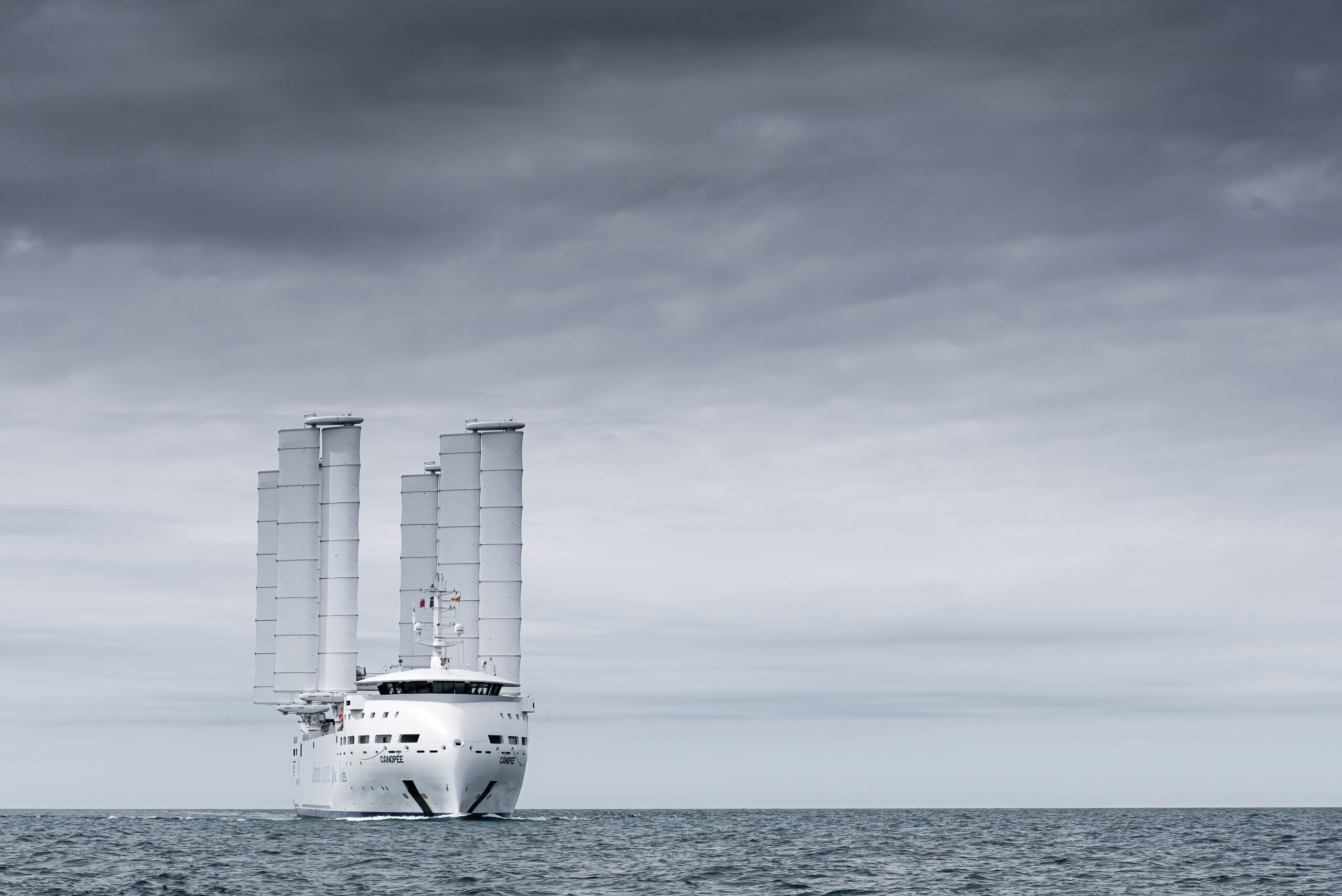 Neptune's build Double Propelled Open Top RoRo vessel Canopée build for her client Jifmar Offshore Services is nominated for vessel of the year.
Canopée is the world first hybrid industrial RoRo vessel powered by wind. The combination of diesel propulsion and wind assistance on a RoRo vessel of this size (121 meters long and 22 meters wide) marks a real step forward in the decarbonization strategy for industrial shipping.
With her four wings, the ship aims for a reduction in fuel consumption of on average around 30%, therefore also reducing its CO2 footprint.
The award ceremony is scheduled for Monday, November 6th, 2023, as part of the Maritime Awards Gala, which will take place at the Ahoy Rotterdam convention center.
Neptune – "Marine solutions that work for you"