Christening of the Canopée!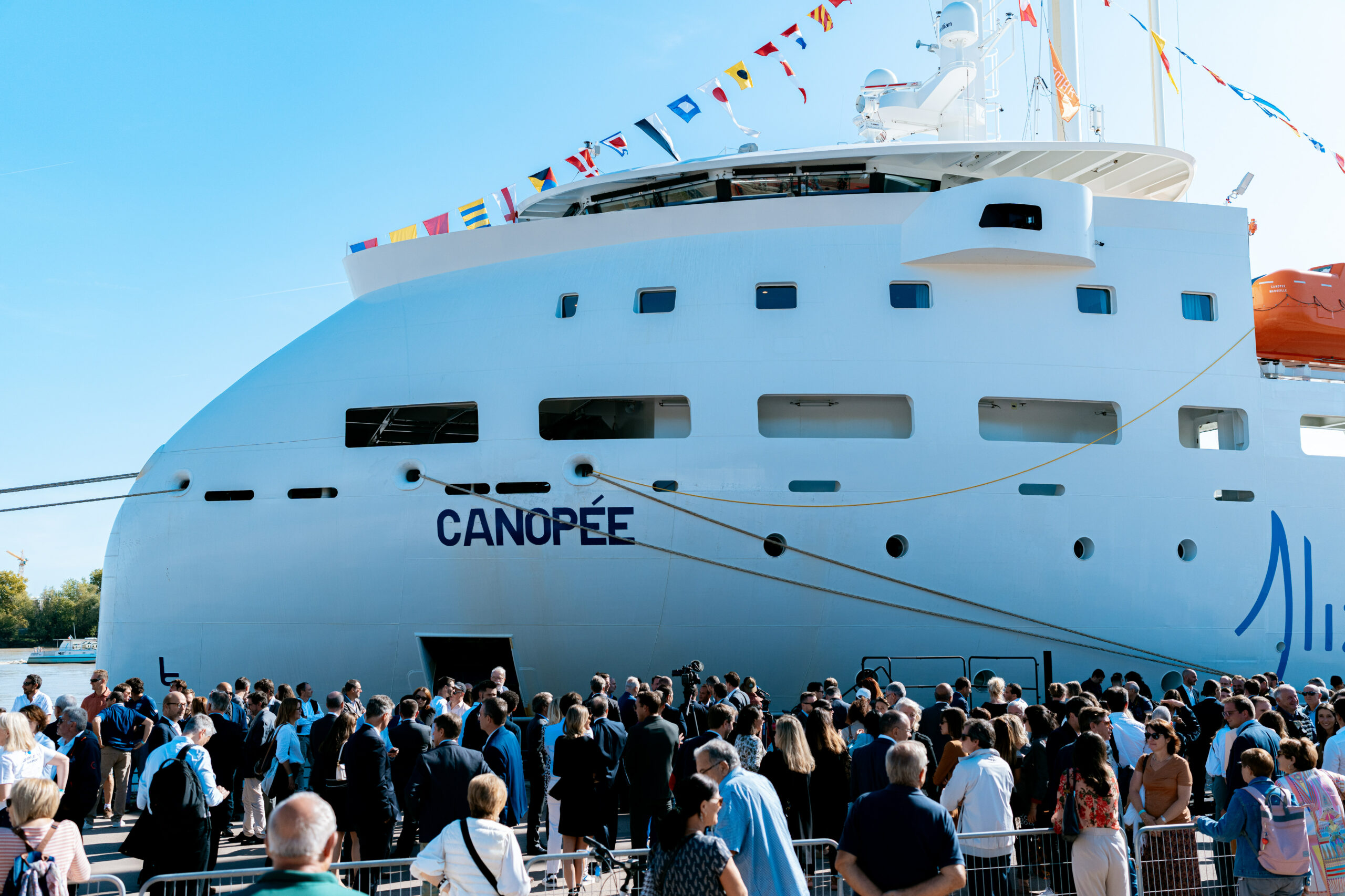 Christening of the Canopée!
Last week, the christening of the Canopée, Neptune's newbuilt double propelled open top RoRo vessel for her client Jifmar Offshore Services, took place in Bordeaux, France.
The bottle broke perfectly and the christening was a success in the city centre of Bordeaux.
With her four 37 metres high Oceanwings, the Canopée, has 1,500 square metres of sail area. This hybrid vessel combines engine power with wind propulsion to transport components for the Ariane 6 rocket to French Guyane. It is exclusively dedicated to the European Space Agency – ESA and is scheduled to make 11 round trips to French Guyane each year.
A special thanks to Jifmar Offshore Services, the ship's godmother for christening Canopée and the city of Bordeaux for the Canopée's warm welcome.
The Canopée reminds us that innovation and sustainability go hand in hand. We wish the teams of Jifmar Offshore Services and Zéphyr & Borée, who will operate this beautiful vessel under Alizés flag; good luck and fair winds.
Pictures by:
© Jifmar Group / Madfly / Yannick Derennes
© Jifmar Group / Tom Van Oossanen
Neptune – "Marine solutions that work for you"