Loading out of Neptune Marine's newbuild EuroCarrier 2409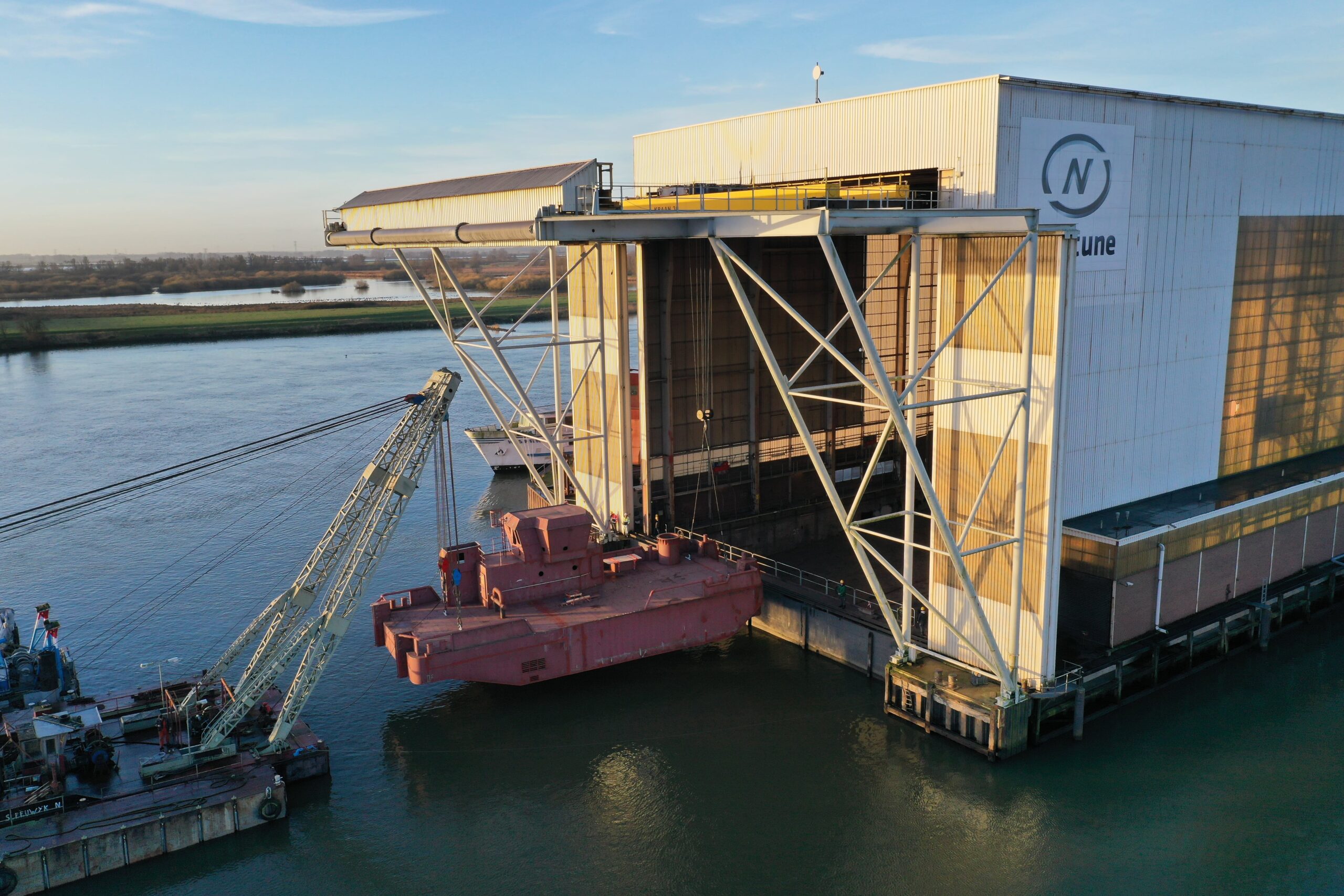 EuroCarrier 2409
The hull of the EuroCarrier 2409 has been built in the Netherlands by Neptune Construction, in Hardinxveld.
The outfitting will take place at our yard in Aalst. At this location, Neptune Marine started with the construction of workboats over 20 years ago.
Delivery of the Eurocarrier 2409 is scheduled for april 2022.
About Neptune Marine 
Neptune is a specialized supplier of marine solutions in the Netherlands. Our main activities are shipbuilding, ship repair, conversion, and mobilisation since our start in 1972. We deliver solutions for your maritime project from our locations in the Netherlands: Hardinxveld, Aalst and Groningen.
We design, build, repair, convert and mobilise vessels and equipment for the maritime industry including offshore, renewables, marine infrastructure and aquaculture. It is our aim to offer you the best solution through creativity, cooperation and flexibility. In other words, we work together.
Neptune – ''Marine solutions that work for you''