Neptune Marine completes conversion of EuroCarrier for Jifmar Offshore Services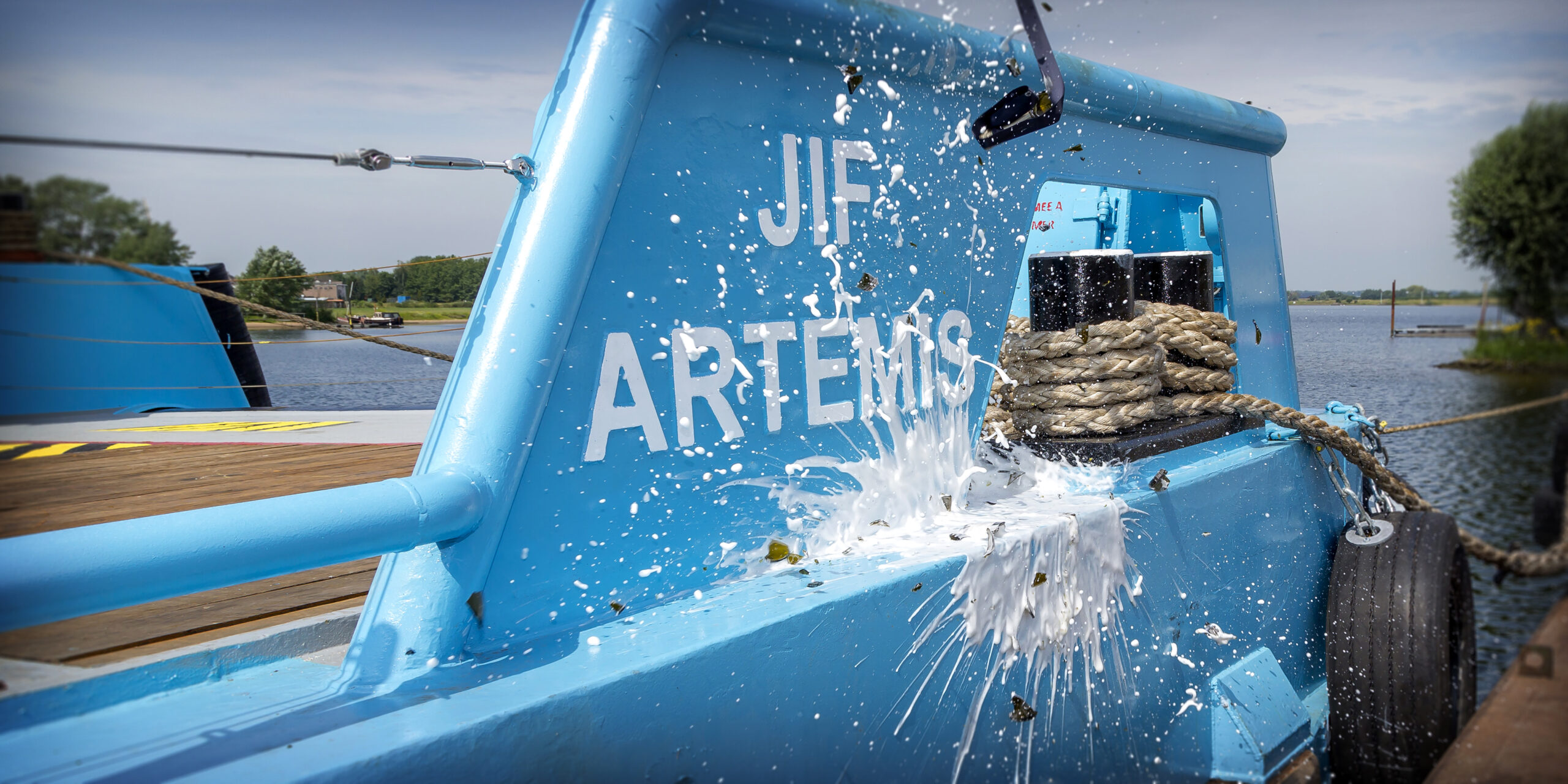 France-based Jifmar has asked Neptune Marine to convert their EuroCarrier 3212 to meet the requests of their clients in the offshore industry. Neptune Marine completed the conversion, including trials and delivery, in just under 4 months, minimizing downtime for their client.
Groundbreaking workboats
The EuroCarrier 3212, built by Neptune Marine, was already remarkable in the offshore industry by being the first DP2 multi-purpose workboat ever built in 2004. For many years, she met the highest quality, environmental and safety international standards. "Together with our clients and Neptune we have pushed the limits of using DP2 workboats in the offshore world. We are now requested to provide vessels for both shallow waters and offshore works. Our clients are looking for more and more deck space and accommodations. Extending this vessel is a natural move to answer these demands and provide continuous support as we've done for the past 14 years" says CEO of Jifmar Offshore Services, Jean-Michel Berud.
Jumboisation
The Jif Artemis will be extended to 42 m by adding a 10 m central compartment into the existing hull. Neptune Marine has already completed a similar project for Jifmar in 2015 by lengthening the Jif Breizh, a Eurocarrier, from 22 m to 32 m. Thanks to this jumboisation, Jif Artemis will experience a clear jump up of more than 30% of the deck space. This extension will also increase the shallow draft capabilities of the vessel reaching an operational draft as shallow as 2.40 m. The vessel will keep all the deck equipment which has led to her success over the past years. Thanks to her 40T Bollard Pull, strong cranes, winches, the vessel will still be a perfect tool for anchor handling, cable laying, matresses installation and ROV support operations. This extension will also allow Jif Artemis to reach unprecedent accommodation capabilities for a vessel of her size. With 23 berths, a meeting room and a client office, the vessel will offer a comfortable environment for 24/7 operations and meet the highest standards in the offshore industry.
Jif Artemis, which motto is "one boat from shore to offshore", will truly be a unique workboat in the industry.
Flexibility
Operators, like Jifmar, strive to minimize downtime. Therefore, flexibility and dedication was required from Neptune Marine to deliver the vessel in time. In close cooperation with Jifmar, Neptune Marine managed to complete the project within 4 months. "It has been a challenge, but together with Jifmar and our preferred suppliers we managed to get the job done", says Ulco Muiser, project manager at Neptune Marine.
About Jifmar Offshore Services
Founded in 2005, Jifmar Offshore Services offers integrated maritime solutions by offering cutting-edge maritime offshore oil & gas services and marine and subsea solutions for the offshore wind industry. Jifmar anticipates the requirements of its customers and strives for excellence through material means and a structured organization implemented to meet their needs.
Jifmar Offshore Services is headquartered in Aix-en-Provence, France and has subsidiaries including VDC in Northern France, North West Marine in Scotland, Houston, Texas and others in Africa as Gabon, Congo.
About Neptune Marine
Neptune Marine offers a broad range of maritime solutions, including newbuilding, repair, equipment charter and other complementary services. We work with our clients and suppliers to create and deliver solutions that are versatile, innovative and reliable.
Neptune Marine operates from three locations in the Netherlands; Hardinxveld, Aalst and Groningen.
Neptune – Marine solutions that work for you