Neptune's newbuild Windcat 54 delivered to TSM WINDCAT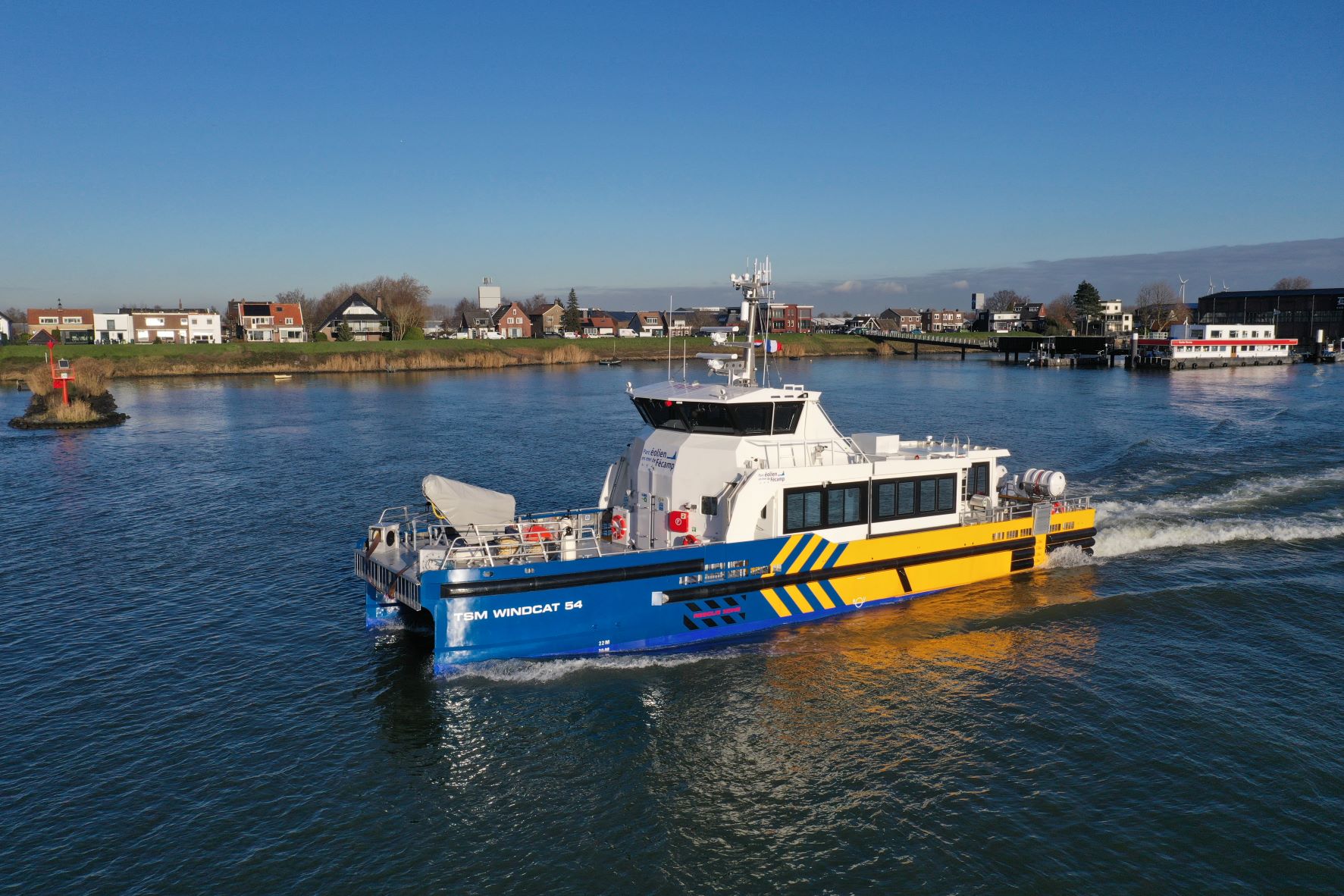 Neptune Marine has delivered a French flagged Windcat 54 workboat to TSM Windcat.
The TSM Windcat 54 is a dual fuel hydrogen powered CTV. The dual fuel solution provides the lowest cost and highest reliability for the highest CO2 savings. Neptune's build Windcat has a length of 24 meters, a beam of 7 meters and her operating draught is 1.50 meters. Main propulsion plants are 2 x MAN D2862; 749 kW each.
About Neptune Marine 
Neptune is a specialized supplier of marine solutions in the Netherlands. Our main activities are shipbuilding, ship repair, conversion, and mobilisation since our start in 1972. We deliver solutions for your maritime project from our locations in the Netherlands: Hardinxveld, Aalst and Groningen.
We design, build, repair, convert and mobilise vessels and equipment for the maritime industry including offshore, renewables, marine infrastructure and aquaculture. It is our aim to offer you the best solution through creativity, cooperation and flexibility. In other words, we work together.
Neptune – ''Marine solutions that work for you''