As one of the largest ship building companies in the Netherlands, Neptune marine provides turn-key solutions when it comes to newbuilding, repair, mobilization and chartering of equipment. As a family-owned marine services provider, active since 1972, we are committed to excellence and customer satisfaction. It is our aim to offer you the best solution through innovation, creativity, cooperation, and flexibility.
Would you like to receive more information? Please contact us.
Ship building companies | Neptune Marine
Interested in building your own ship? We can help! As you have had a look at the ship building companies out there, Neptune offers "Marine solutions that work for you." For over 40 years, we have been offering versatile maritime solutions. We do this in different markets from offshore oil & gas, Offshore Renewables, Marine Infrastructure to the Dredging and Aquaculture market. We have the skills and facilities to build and maintain vessels of all types.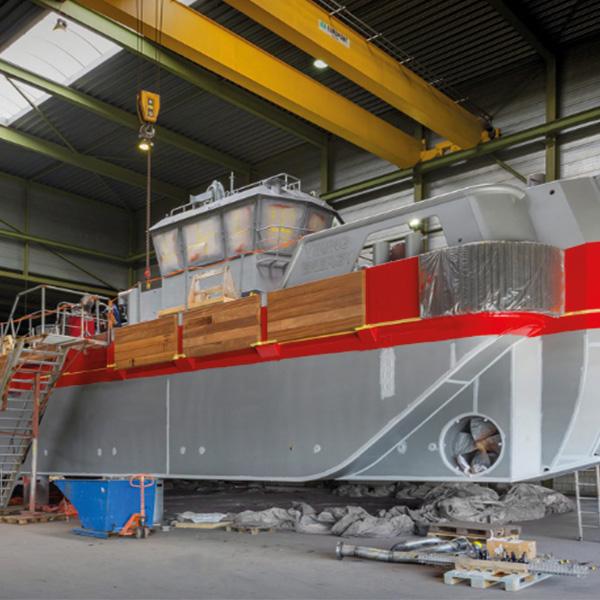 As a ship building company, we have begun our journey in building luxury yachts. Soon we followed by manufacturing workboats. Our expertise has made sure we are able to build according to the highest standards. Since the beginning our mission has been to build, maintain and modify vessels of all types so that they are safe, efficient, and fit-for purpose. Our company has expanded and now we have various locations throughout the Netherlands in Hardinxveld, Groningen and Aalst.
Do you have any questions?
Would you like to know more about Neptune Marine, one of the ship building companies in the Netherlands? We are happy to help! Please fill in our contact form and we will answer all your questions within a brief period of time.