Neptune Marine delivers TSM Ouessant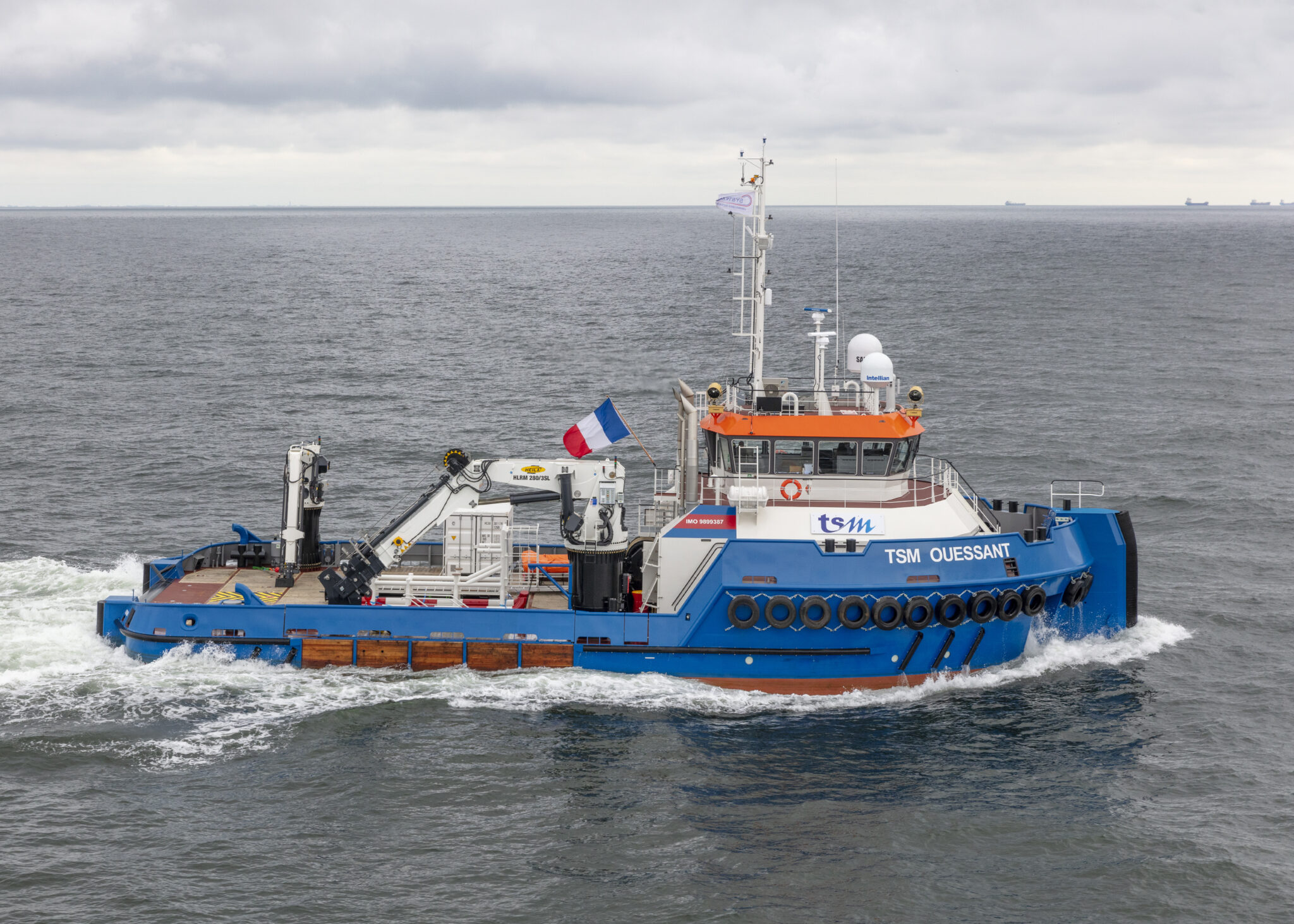 Neptune Marine delivered another shallow-draft EuroTug 3515 to France-based Thomas Services Maritime. The EuroTug, named after the French island Ouessant, with a bollard pull of 44 tons will be used for a diverse range of operations.
Custom design
The EuroTug 3515 is a standardized design, using proven technology and sustainable materials. As TSM seeks a multi-purpose vessel, it features two powerful Heila deck cranes and a 100 tons anchor-handling winch.
One of the eye catchers onboard the TSM Ouessant is the luxurious and spacious accommodation for 21 persons. The French operator designed a high-end interior, which will make the crew and its passengers feel comfortable onboard at all times.
Maiden project
TSM Ouessant is heading for its homeport Rouen (France) where it will start its maiden project soon.
About Thomas Services Maritime
TSM owns and operates 25 vessels and offers marine services to the offshore renewables industry, harbour and sea towage. Created in 1905, employs 130 persons long term, as a strong maritime knowledge and strives for excellent service and operations.
TSM is based in Rouen, France with subsidiaries in various French ports : Dieppe, Brest, Bordeaux, Sète.
About Neptune Marine
Neptune Marine offers a broad range of maritime solutions, including newbuilding, repair, equipment charter and other complementary services. We work with our clients and suppliers to create and deliver solutions that are versatile, innovative and reliable.
Neptune Marine operates from three locations in the Netherlands; Hardinxveld, Aalst and Groningen.
Neptune – Marine solutions that work for you