EuroTug 2710 added to fleet of Beluga Projects Logistic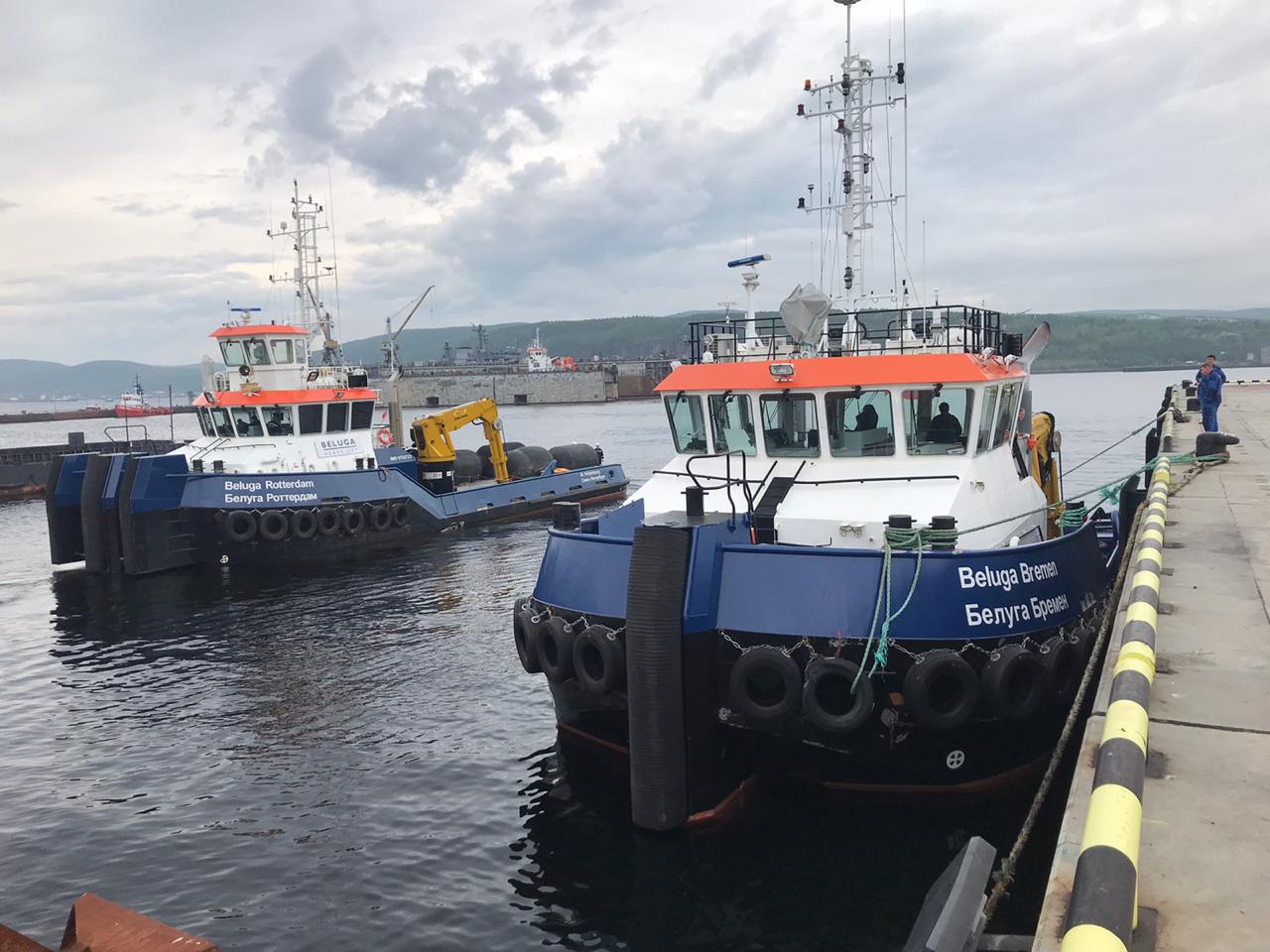 Neptune Marine sold an EuroTug 2710 to Russian operator Beluga Projects Logistic. The ice-class EuroTug 2710 will be used for anchor handling activities.
EuroTug 2710
The EuroTug 2710 is a robust multi-purpose tug in Neptune's EuroTug portfolio. With its bollard pull of 40 Tons and 100 Tons anchor handling winch it can be used for different operations. As Beluga Projects Logistic operates mostly in low-temperature areas, the vessel is built to ice-class 1B standards. Moreover, the vessel is outfitted to make the EuroTug fit for purpose. In Aalst, The Netherlands, the vessel has been upgraded with 2 moon poles and steel protection plates for its anchor handling operations.
In 2019, Beluga Projects Logistic added another Neptune Marine vessel to its fleet of tugboats. The Beluga Rotterdam is an EuroTug 3010.
About Beluga Projects Logistic
Beluga Projects Logistic is a Russian & FSU countries company in projects logistic and heavy lift operations. Beluga Projects Logistic is a leading expert in over-sized and heavy load cargo. All equipment is owned by Beluga Projects Logistic and consist of many heavy power and all terrain trucks, wide range of gantries, heavy payload SPMT (60tons p.a.), jacking systems up to 2.000MT, and a fleet of sea barges in different dimensions and payload. In addition, "Beluga" got already third Sea-going Tugboat.
Beluga Projects Logistic offers their customers reliable and quick services on a "one stop shop" concept and is represented in Rotterdam, Nurnberg, Milano, St.Petersburg, Novorossiysk with its headquarter in Moscow.
About Neptune Marine
Neptune Marine offers a broad range of maritime solutions, including newbuilding, repair, equipment charter and other complementary services. We work with our clients and suppliers to create and deliver solutions that are versatile, innovative and reliable.
In addition to shipyard activities in the Netherlands, Neptune Marine operates an extensive fleet of barges, jack-ups and marine equipment for both short- and long-term charter.
Neptune Marine operates from three locations in the Netherlands; Hardinxveld, Aalst and Groningen.
Neptune – Marine solutions that work for you