Hybrid, a green solution for multi-purpose vessels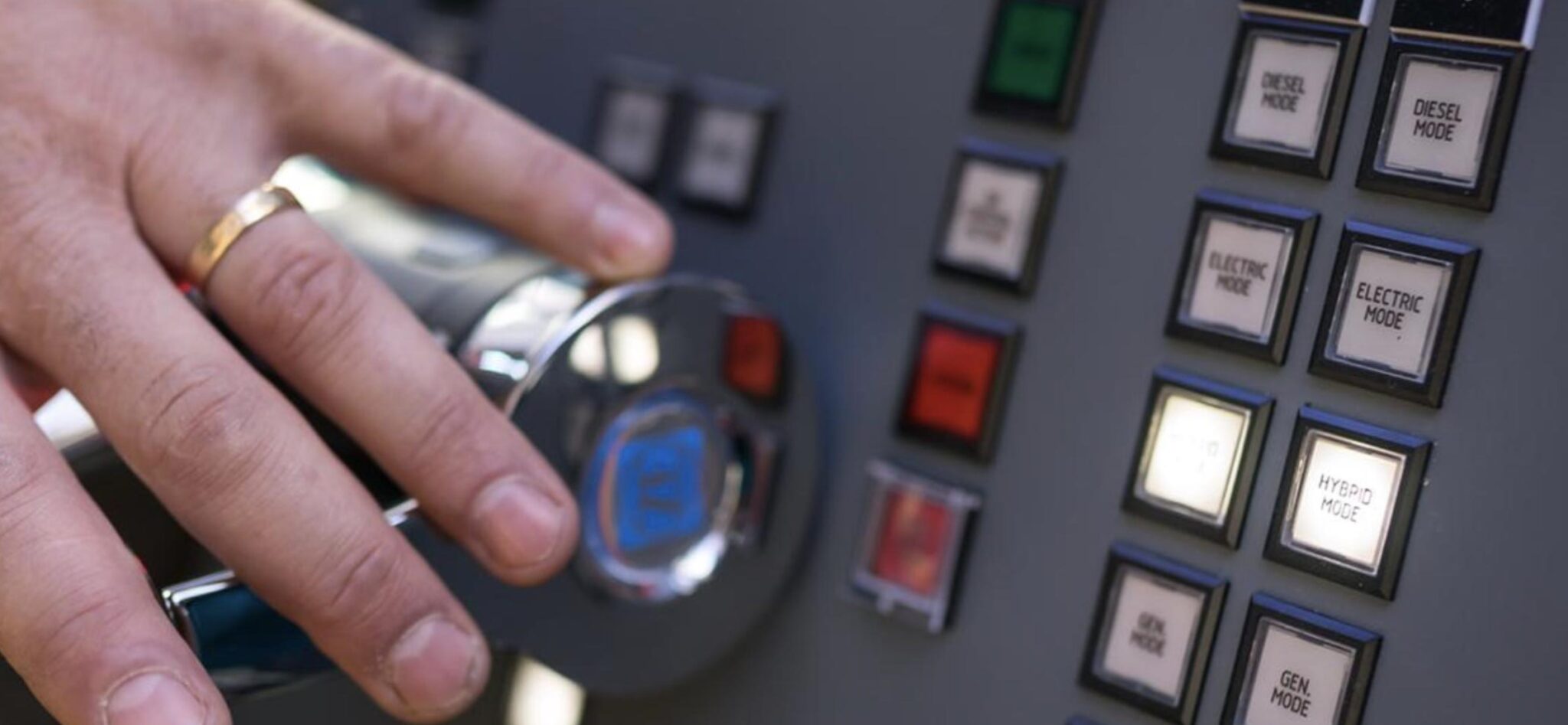 Sustainability is becoming a major driver in the industry. As operators are looking for ways to reduce emissions and fuel consumption, we shift towards a green future. Neptune Marine designs and builds innovative vessels, using diesel-electric hybrid systems.
Hybrid solutions
Operators of multi-purpose vessels perform under extraordinary conditions. Therefore Neptune Marine prioritizes the client's sailing profile for the design of the hybrid system. Ultimately, a hybrid system combines a powerful diesel system with an efficient electric system, offering maximum flexibility for the vessel's performance capabilities. The hybrid engineering configuration delivers diesel-electric performance for low emission free running or DP1 / DP2 operations. This ultimately leads to increased DP accuracy and reduced fuel consumption rates and noise levels. A user-configurable power management system allows operators to choose from different working modes in order to adapt the vessel to the client and sea & weather conditions, using the right amount of power at any given scope of work.
Moreover, the electric drives can also be used in combination to the conventional diesel main engines, delivering an additional power-boost if required. In this mode the vessel has a maximum bollard pull. Furthermore, the e-drives can also work as shaft generators to deliver the required electric power of the vessel while free sailing or when mobilizing.
Multi-purpose vessels
The first diesel-electric multi-purpose EuroTug can best be described as "a true game changer". Operators appreciate the convenience of the system and the significant reduction of fuel consumption during operations. By using feedback from operators and vessel data, Neptune continuously develops its portfolio.
The shift towards sustainability is more than just hybrid. Therefore, Neptune Marine's portfolio of efficient and robust workboats can be customized to meet clients' requirements. In collaboration with suppliers, the EuroCarrier series has been outfitted with optional IMO Tier 3 compliant machinery to reduce emissions.
Sustainability
We believe innovation is achievable, by listening to our customers and their stakeholders. For over 45 years we have been using valuable feedback from our clients and data technology to continuously evolve and improve our vessels and other marine equipment. As a result, our portfolio is strengthened with new innovations and sustainable technology, both in our standard vessels and custom products.