Neptune has started to build the first large Sailing Cargo Vessel ,,the Canopée"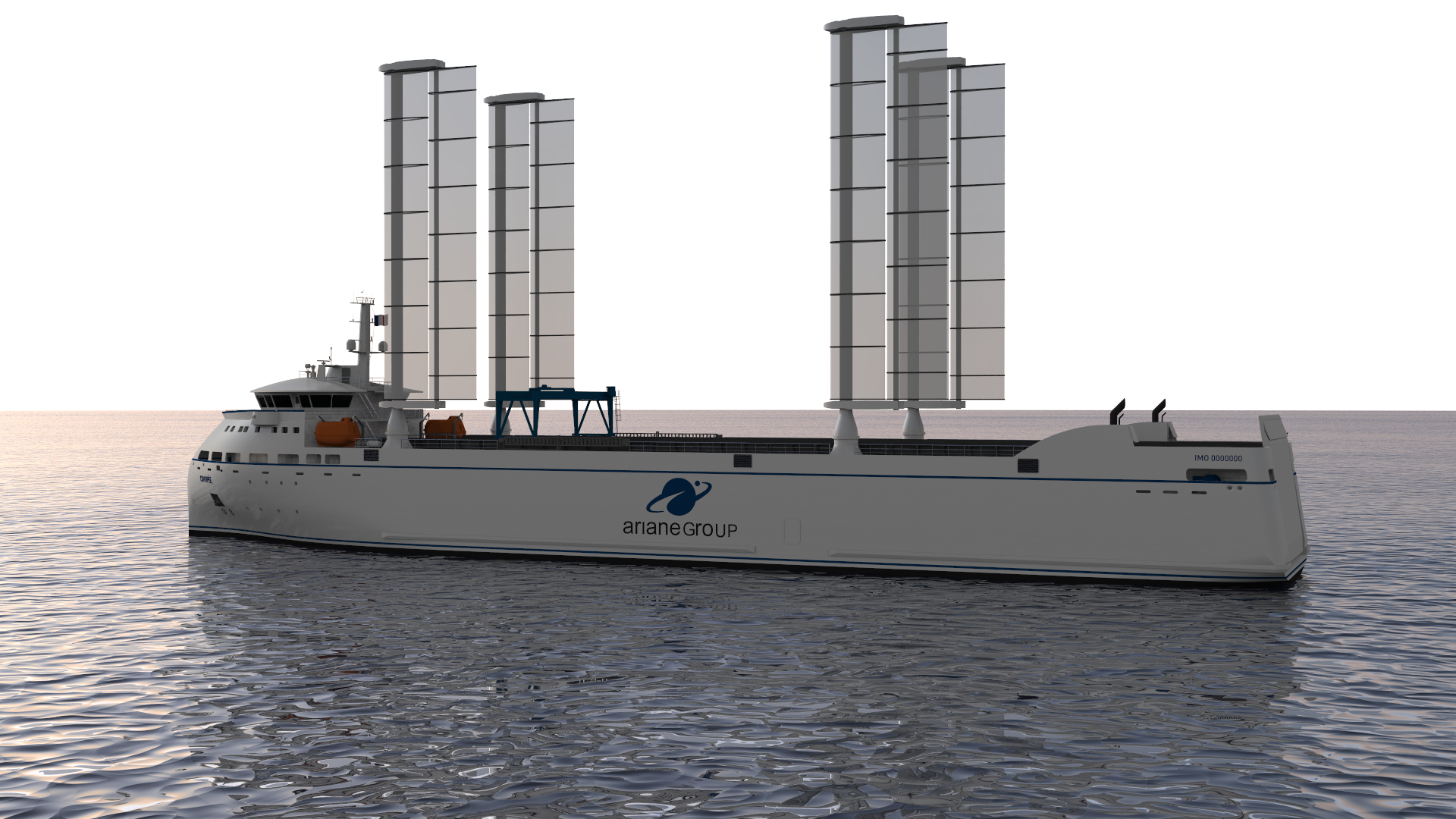 In order from the French shipping company Jifmar Offshore Services, Neptune has started to build the first large Sailing Cargo Vessel ,,the Canopée" ever made!
Sustainable shipping
The Canopée will be equipped with four 30-metre high Oceanwings. These sail panels with an area of 375 m2 each (total 1500 m2) should positively effect fuel consumption of the diesel direct mechanical propulsion systems. The controllable pitch propellors can be put in feather mode when Ocean wing wind system delivers sufficient effective power for the vessel under speed. Resulting in a shutdown of both or one of the two Wartsila main engines.
Development 
The construction of the hull is subcontracted to one of our partners, the steel cutting was started just before Christmas and the first bottom sections are already under construction. The outfitting completion will be executed at Neptune Hardinxveld. Delivery of the vessel is scheduled end of 2022 after a series of trials and tests.
About Jifmar Offshore Services
Founded in 2005, Jifmar Offshore Services offers integrated maritime solutions by offering cutting-edge maritime offshore oil & gas services and marine and subsea solutions for the offshore wind industry. Jifmar anticipates the requirements of its customers and strives for excellence through material means and a structured organization implemented to meet their needs.
Jifmar Offshore Services is headquartered in Aix-en-Provence, France and has subsidiaries including VDC in Northern France, North West Marine in Scotland, Houston, Texas and others in Africa as Gabon, Congo.
About Neptune Marine
Neptune Marine offers a broad range of maritime solutions, including newbuilding, repair, equipment charter and other complementary services. We work with our clients and suppliers to create and deliver solutions that are robust, innovative and sustainable.
Neptune Marine operates from three locations in the Netherlands; Hardinxveld, Aalst and Groningen.
Neptune – Marine solutions that work for you