Neptune Marine delivers a DP2 EuroTug 3515 with hybrid propulsion to Zumaia Offshore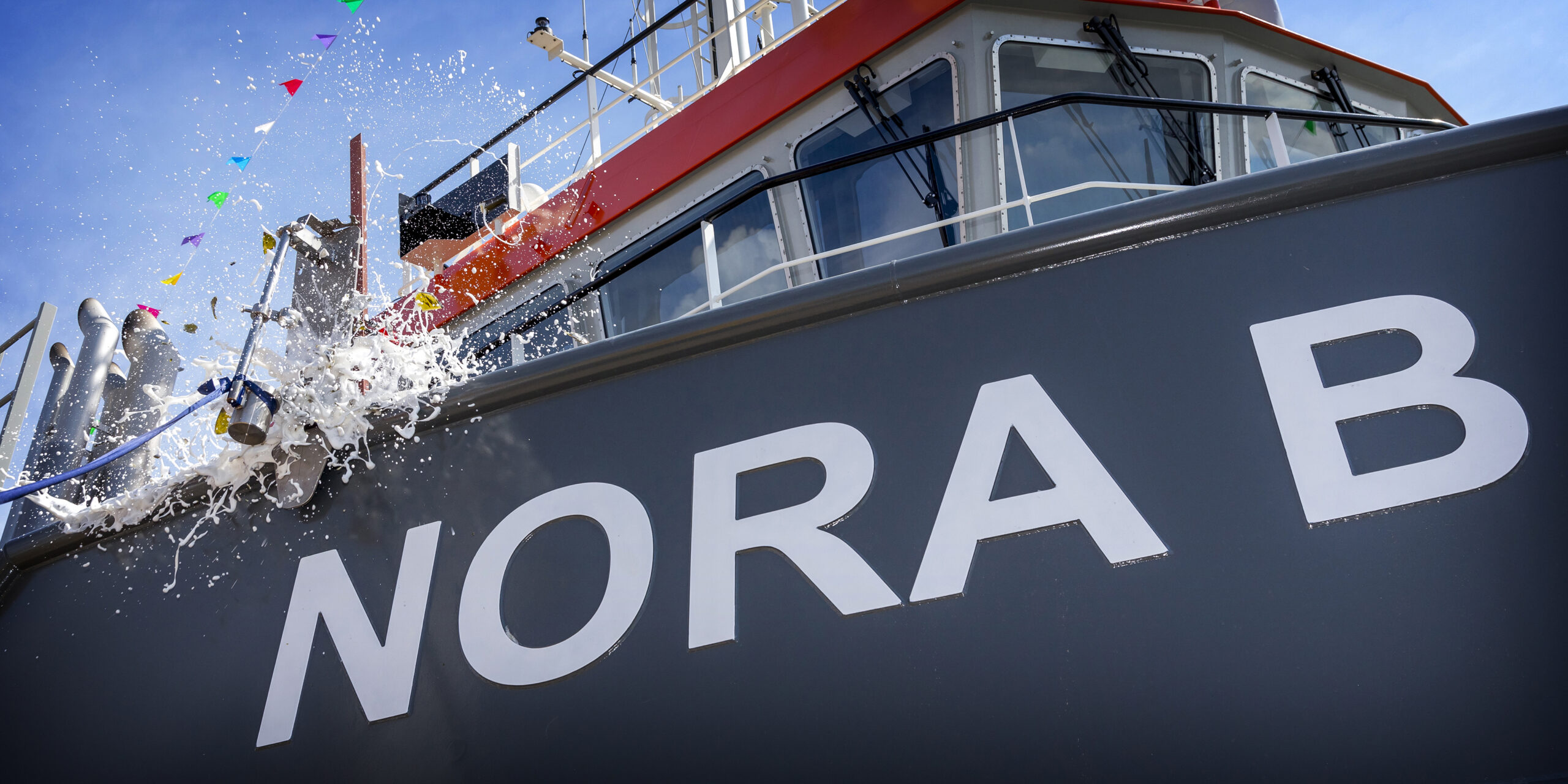 Jifmar Offshore Services, based in France, has ordered two modular EuroCarrier 1205. Both newbuild workboats will be deployed for nearshore and civil construction operations. Delivery is scheduled for summer 2019.
Neptune Marine worked closely with the client to develop a durable workboat that would meet  the widest range of requirements of the current market. Zumaia Offshore already successfully operates a Neptune Marine EuroCarrier 2712, a DP1 multi-purpose workboat with a remarkable performance and zero downtime during her first three years of service. The client feedback from its operations is used to specify and produce an improved version of the larger EuroTug 3515.
A key feature of the EuroTug 3515 is its exceptionally spacious 250m² aft deck. Sheathed in wood, it is the ideal platform for ROV operations, diving support, geotechnical survey, mass flow excavation , cable laying & recovery and a wide range of other offshore operations. Neptune Marine has also installed a comprehensive set of deck equipment including anchor-handling, towing and tugger winches, pins and shark-jaws, and built in an open stern with roller. Other features are a moonpool, four-point mooring capability, heavy-duty knuckle boom crane with integrated winch and hydraulically abatable A-frame.
Hybrid propulsion
The most significant feature is the diesel-electric hybrid propulsion system at the heart of the vessel.  The generators powering two 192kW electric drives operate in conjunction with twin 970kW diesel engines to deliver an optimal combination of performance when needed and minimal fuel consumption when she is using her DP system. A user-configurable power management system offers different working modes (diesel-Hybrid-full electric) in DP1 or DP2 to match client requirements with the weather and sea-state, at an optimum combination of performance and fuel consumption. When the diesel engines and electric drives are used together, a boost of power is available for increased bollard pull  for towage operations if required. As an added bonus, the e-drives can also work as shaft generators to for the ship's systems when it is free sailing or while mobilizing.
"We feel that this vessel ticks all the boxes that we hoped for after years of experience and direct feedback from our clients," says Iker Bertelink, Managing Director of Zumaia Offshore. "The Nora B will certainly be the ideal partner for our EuroCarrier 2712 Aitana B. It is our vision to work with our clients to achieve our common goals and this vessel, together with our crew, will be paramount for our mutual success. We want to thank Neptune Marine for delivering, again, such an innovative and high-quality vessel."
About Neptune Marine
At its three shipyards in the Netherlands, Neptune Marine applies integrated production processes from the design and engineering phases right through to steel-cutting and outfitting to guarantee high quality and short delivery times for vessels up to 140 metres in length.
Neptune – Marine solutions that work for you